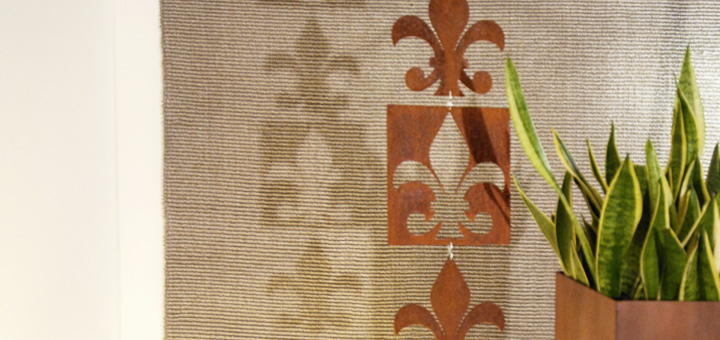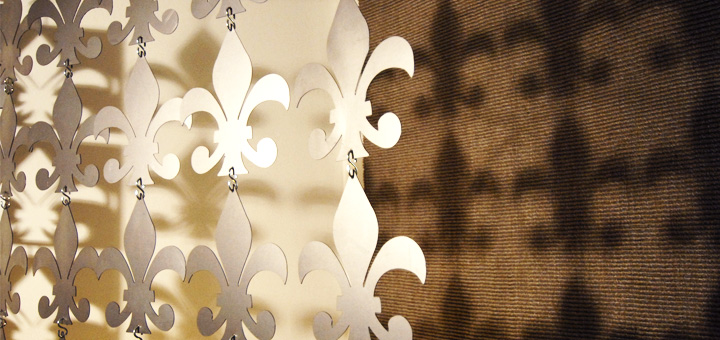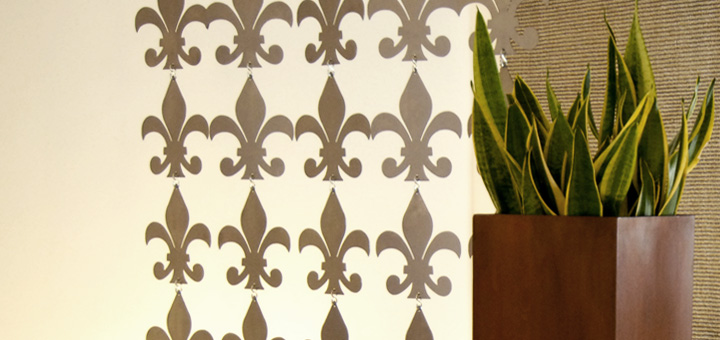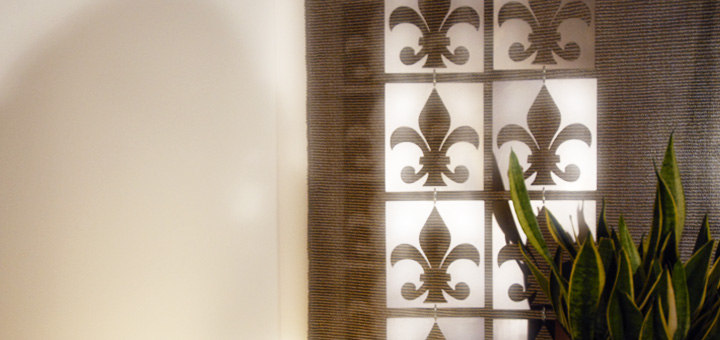 Ombra Fiorentina - outdoor version
Ombra Fiorentina is a divider screen can act as a room partition, window covering, privacy screen or even a decorative element for your home. It can be managed as a mobile screen, allowing you to easily move it around, and serving a multi-purpose function throughout your home. Florence Shade is made up by individual laser-cut modules, joined together using stainless-steel rings and hooks.

It can be used also as a brise-soleil, made up by the traditional design of a Rinascimental symbol, the fleur de lis of Florence in Tuscany.

Each piece is supplied with technical drawings specifyng the number of elements supplied and the exact overall dimentions. Florence Shade is supplied with fixing plate on request for ceiling attachment, wall attachment or suspension.